I read an article in Slightly Foxed magazine (Summer 2020) about Picnic at Hanging Rock. I have the book on extremely long-term loan (Sarah M, I haven't forgotten) and have never read it. The back cover mentions "brooding", "horror" and "ends in terror"; my default literary genres of choice do not extend to anything with such a strong suggestion of nightmare-inducing-content.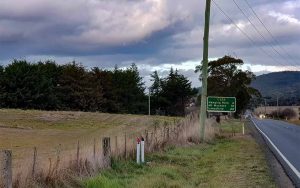 While driving with friends in rural Victoria, Australia, I casually read out a road sign, "Hanging Rock? Ha ha, like that book, Picnic at Hanging Rock. Ha, ha". Turns out we were, I am not kidding, looking for a picnic spot while on a road that passed through Hanging Rock, the actual place where the book was set. You have to pay to go to Hanging Rock so, as we had time only to fuel-up on lunch, we just picnicked by the car in sight of Hanging Rock.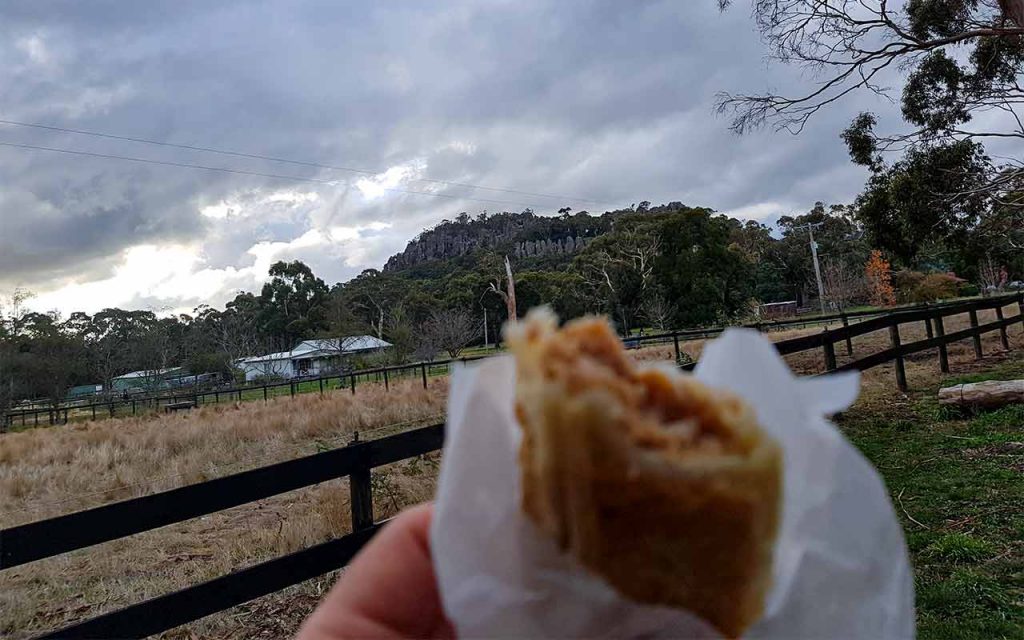 I hadn't known the story at the time of my picnic at Hanging Rock, other than a sense it was sinister, until I read "Hazy Memories of Hanging Rock" by Kate Young (Slightly Foxed, as above) this morning. I now have the book next to me and I finally feel ready to read it; it sounds fascinating. The area around Hanging Rock, in case you're wondering, is kind of creepy.
Biscuits, finally. In the midst of my education into Picnic at Hanging Rock, I fancied biscuits, homemade biscuits. The website where I'd found and read the article is predominantly about food, recipes, related to literature (The Little Library Cafe). I thought I'd browse the list of recipes. Near the top, Anzac biscuits. A few years ago, I had bought a coffee from a small Antipodean-run cafe in London that no longer exists. They sold these amazing crumbly, melty, cocoa-y biscuits with, brace yourself, cornflakes within the biscuit; grown-up chocolate cornflake cakes. They might or might not have had a slathering of cocoa-y butter on top and a piece of walnut (far less joyous than the discovery of a glace cherry atop anything I am poised to eat, but this is a potential digression on a digression). But, no, they were not Anzac biscuits. Major disappointment.
So, a bee well and truly in my bonnet, I Googled the biscuits and discovered I'd got my As mixed up: Afghan biscuits. Result. So I found a recipe, dispatched my partner off to the supermarket on the pretence he was on an important dinner-buying mission, cocoa and cornflakes included – were this a social media message, I would use a big grinning pleased-with-myself emoji right now; it's alarming how lost I sometimes feel when I have to explain my feelings rather than merely click on an emoji.
Do you know what, they are embarrassingly easy to make: ingredients to cooling tray, 30 minutes (longer if I'd followed the recipe and refrigerated the mix for half an hour, shorter had I believed they would be so quick and easy to make and had turned the oven on straight away). This is the recipe I used, which is nothing to do with The Little Library Cafe and nothing to do with Picnic at Hanging Rock – an impressive double-tangent – and all I can say is make them. Eat them. And wallow in their comfort, crunch, melty, cocoa deliciousness and rich, creamy and perfectly cocoa-and-icing-sugar-sweet icing. They go very well with a cuppa and a sit-down.
(There will be no walnuts on my Afghan biscuits, an explanation for which would result in a digression too many, and a glace cherry would probably not work, plus I suspect my partner would have twigged that glace cherries were not an essential ingredient in tonight's dinner)