Japan transforms me into a hitherto unknown person who loves cute, jangly, dinky, plastic unnecessaries. Similarly, a lunch box obsession, both eating from shop-bought bento and buying packed lunch boxes, emerges and, through purchase of the latter, continues for at least a few months back home in the UK.
Bento means "the useful thing" or "convenient" but nowadays refers to either a comprehensive take-away meal presented in frankly rather marvelous box-packaging or the actual lunch box, a tiered/compartmentalised container of not-remotely-Tupperware beauty and wonder.
After living in Japan and three return visits, I have never not bought at least one lunch box from Japan. While living there, I even regularly visited Mister Donut, which anyone who knows me could confirm is not my natural habitat, to collect points to redeem against covetable MiDo lunch boxes.
When I work in London having not recently been to Japan, I usually take my own lunch (default being sandwiches in cling film, followed by leftovers squished into a tub) but if I do buy lunch it will usually be something hot or which I wouldn't make at home, eg sushi or soup. I prefer taking my own lunch for a variety of reasons, most of which will make me sound more fussy than I like to think of myself as being. However, I am prone to having colleague lunch-envy combined with a slight despondency over the poor aesthetics and often uninspiring taste of my own whatever-is-in-the-fridge lunch.
Post-Japan and my latest lunch boxes (in the photo above, the single storey dark pink and double storey yellow) have been used a few times and admired on more than half their outings. The only slight issue is that I keep needing to use both of them as Japanese portions seem, ahem, smaller than mine. Anyway, I recently had a three-section assortment of lettuce, tomatoes, cucumber, red pepper, olives, feta, hummus and falafel, so not remotely Japanese but uncharacteristically healthy for my lunch and a pleasure to show off and eat.
As for bento in Japan, on my last trip I chose one particular crab bento because of its crab-shaped box and another for its presentation of a whole squid and lots of interesting yet unidentifiable (until eaten) lumps of fish/meat/other, something I would grimace at in the UK but wholeheartedly ordered and devoured in Japan. Lunch boxes in Japan are infinitely more varied and exciting than most takeaway lunches I have seen in the UK, or indeed all other countries I've visited. The idea of having a full meal, most being suitable to eat cold, doesn't seem to be a thing in the UK. Similarly, I still have in mind that takeaway lunches in the UK are second rate, possibly in part because of what to me are unpleasant memories of packaged supermarket sandwiches (I hate butter on bread and a soggy patch of bread has been known to make me gag), though I have of course had freshly prepared and Pret-like-fresh sandwiches, which are good. I'm actually just not a sandwich or bread fan more than I am a food snob. But, yes, I do appreciate that there is much more choice in the UK nowadays; it's not just about the sandwich.
It is very rude to eat or drink on trains in Japan, but it's ok if you are on a Shinkansen or a train with reserved seats (as a rough guide), and indeed it seems like a bento on a Shinkansen is part of the experience (you can even buy them on the train and they should not be dismissed as merely poor quality, over-priced "ugh, train food"). Big train stations (ie most destinations on tourist routes) will have at least a 7/11, Lawson or Family Mart (the quality of bento is significantly better than you might expect from a convenience store) but bigger stations … ah, the joy. My friend and I got into the habit of arriving at bigger stations about an hour before our train so we had time to reserve seats and carefully select a bento without having to rush through the tens of bento shops. Yes, really, tens. What if you only want a sandwich? The choice of fillings is frankly rather splendid, if, to my taste, unconventional.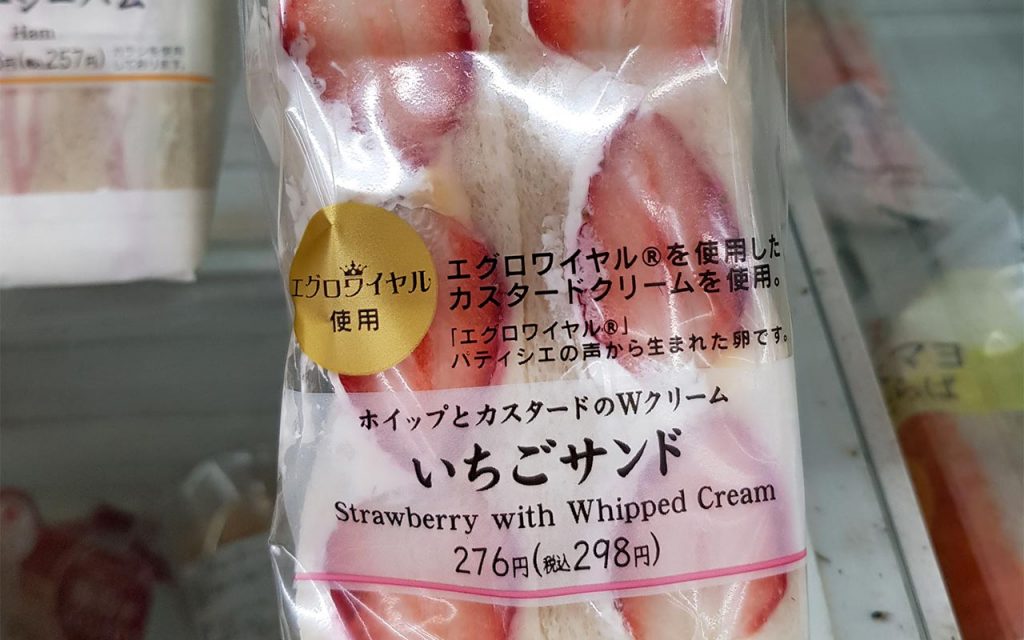 As well as the Japanese norm of seasonal ingredients, bento will also reflect the region you buy them from. Hakodate, being famous for its squid and seafood, is where I chose the squid bento (photo at the end of post). From Kyoto, though a nearby Nara speciality, I really enjoyed kakinoha zushi, which is individual portions of sushi (salmon and mackerel in my case, and usually) neatly wrapped in a persimmon leaf (not edible), the latter which historically served to preserve fish, Nara being inland, and imparts a surprisingly-enhancing, leafy (obvious, I know) taste.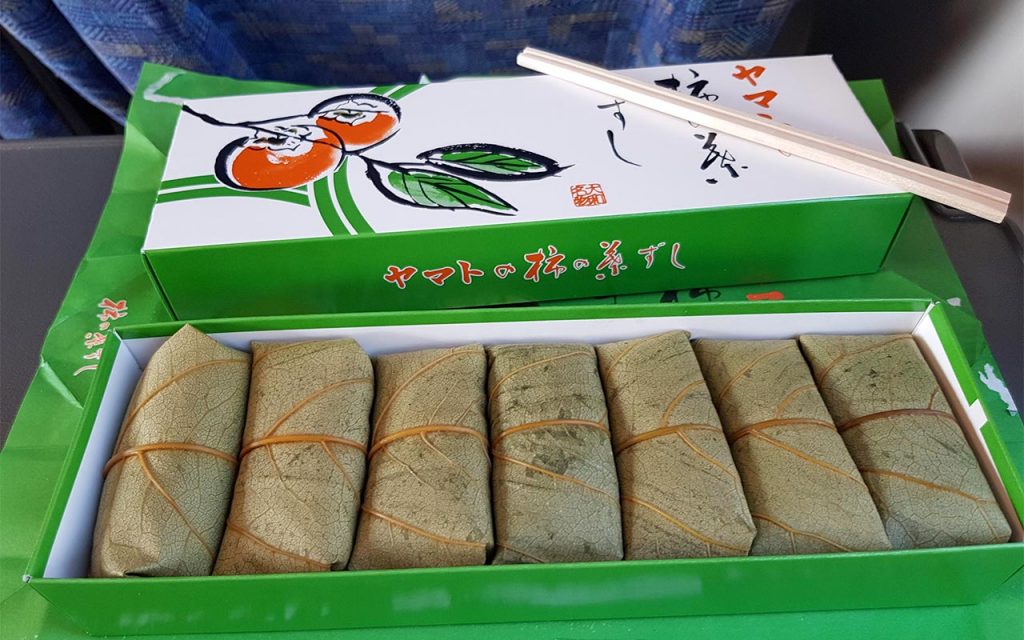 As for the psychology of the bento, there should be academic reports about the subject … in fact, surely there are?! My theories include the idea that food presented beautifully means the likelihood of eating things you think you won't like increases (after all, parents are far more likely to ensure food is consumed by young children with the use of gimmicks and decoration/shapes). As a result, I'm pretty sure that my bento lunches are healthier and more creative than my cling film or Tupperware lunches. I am also convinced they make me eat less because they store quite a bit less than my usual plate-sized portion squished unappetisingly into a plastic tub. I also think that appreciating lunch box compartments is a reflection of my desired sense of order and ensures a sense of zen-like calm and appreciation of my food. Sort of.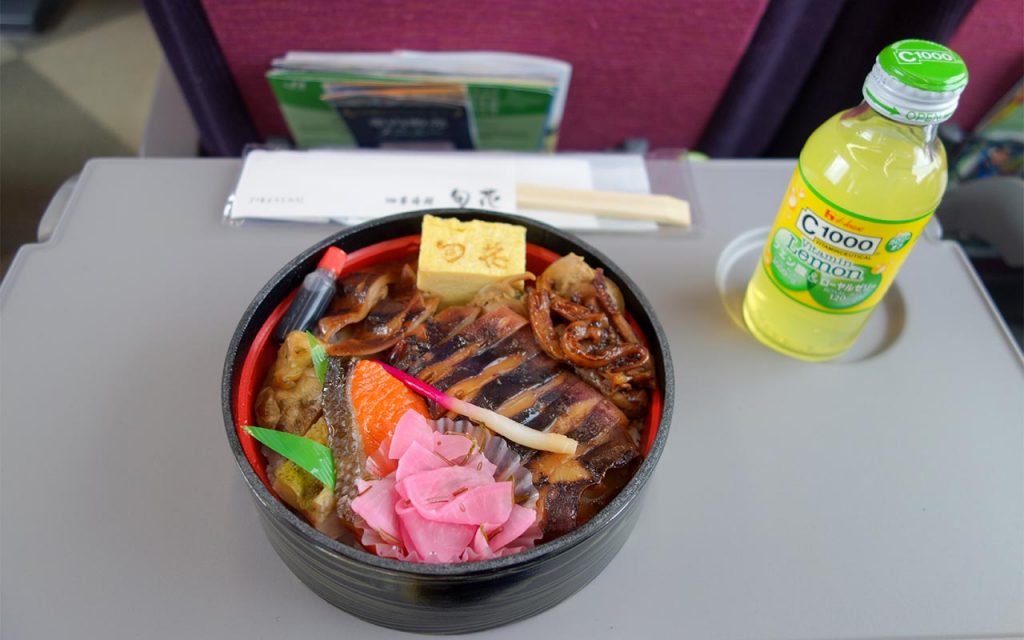 In short, if you visit Japan, don't miss opportunities to eat lots of bento and bring back a selection of lunch boxes if any of the above resonates with you.